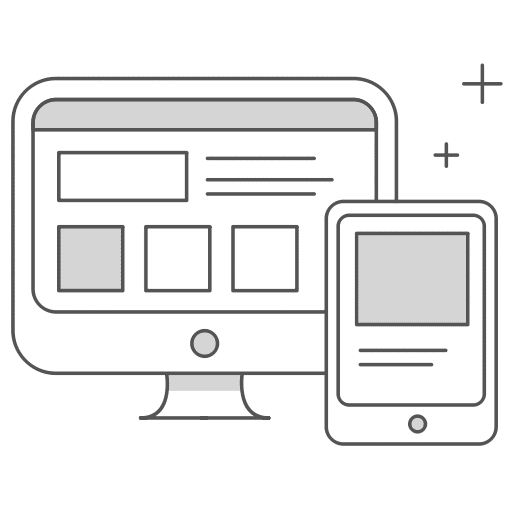 Helping Your Business Grow, Logically
Tech is growing faster and faster each year. With new devices, apps and tools being created every day it's hard to know which tool is best for the job. That's where Logically Tech comes in.
You don't need every shiny object out there. But, there are probably a few that could save you some time, make you more efficient and help you make smarter business decisions.
Logically Tech can help cut through the noise. We focus on two main areas:
Data Management
Numbers and data. There's so much data available in our business. But how can we collect it quickly and efficiently? And once it's collected, how can we access it quickly? How can we organize it to answer our questions… and help us make decisions that will boost our business forward?
Logically Tech can help you determine the easiest, most efficient tools for collecting and organizing your data. We can then set you up with easy to use interfaces for accessing your data and making it work for you.
Already have spreadsheets and databases? We can support your existing programs to keep your business running. With expertise in Microsoft Excel, Access, VBA, Google Sheets, macros, Google scripts, custom coding, and more we can support many current systems.
Website and Online Presence
You know you should be online right. But there's so much to it. A website, SEO, ads, etc. What's important for your business? It depends. It depends on your business goals and your budgets.
We'll sit down with you, understand your business objectives and help you determine a path for online presence that best suits your needs.
Small businesses have a lot to manage, without the massive resources of large companies. So how can you build your online presence?
A Tech Consultant for Your Business
As an online consultant for small businesses, we can help you decide the best plan for your business and help you put that plan into action.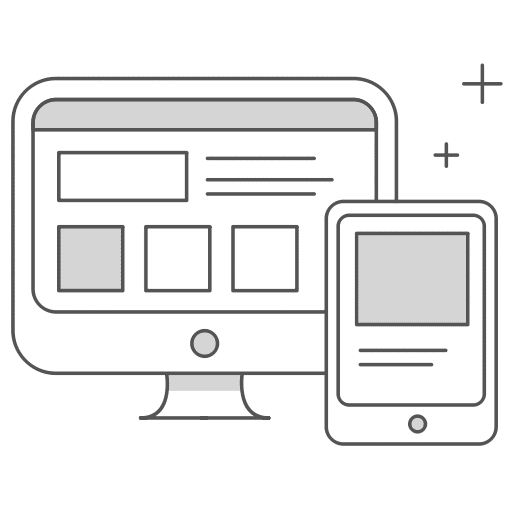 Data...Done Logically
Let us help you organize your company's data. Whether it be in Excel, Access or another tool we can help you create workflows and custom Business Intelligence Reports to save you time and get at your data...FASTER.

Custom Excel Spreadsheets
Need a basic spreadsheet? Or want to take your spreadsheet to the next level? We can modify or create custom Microsoft Excel spreadsheets to suit your business needs. Charts, graphs, automations...the possibilities are endless.

Scripts and Automations
Don't waste your time repeating tasks. We can create custom scripts, advanced macros, and automations in Excel or Access using VBA. Perform one or multiple tasks with the click of a button!

MS Access Support
With our Access database support services we can help you modify or fix a database built by a former employee. Hundreds of companies rely of custom built databases to save them time. Don't let turnover or the loss of an employee slow you down. Logically Tech can step in and remotely update or change your database so you don't miss a beat!

Custom Access Databases
Tired of trying to make Excel spreadsheets handle all of your company data? When you've outgrown your existing data solutions give us a call. We'll build you a custom MS Access database solution with automation and integrations.

Mobile Responsive Websites
Need a custom designed mobile-responsive website that's perfect for your business. Your new website will look great on all devices and be built with both users and search engines in mind.
WHAT CUSTOMERS ARE SAYING
I've Found My Go To Techie
I was dreading having my site converted to https, having heard horror stories of sites having lingering problems for days. Amy didn't overwhelm me with tech talk and had my site fully converted in an afternoon, with no pain on my part. She even set me up with search engines, SEO and Google Analytics. I have recommended her to others and I will not hesitate to contact her the next time I need technical help with my site. It is such a comfort to know my site is now secure and one less thing I have to worry about. Thank you, Amy.
Marie
Amy is Amazing!!
She took on my work like a pro. Amy is very relaxed in her business dealing, but she is an absolute pro. The work I asked her to help with couldn't have turned out better!!! If you need any outlook customization and mail merge expertise Amy is your contact!
Robert
A Stellar Experience
I am a small business owner who had no clue how to go about creating a website, which I felt was an important business presence to have for my new practice.  I had a vague idea of the image I wanted to portray as well as what I wanted to tell my customers, but I desperately needed help with my overall design and all of the cyber- technicalities that went into creating a website.  Amy was amazing from start to finish.  She is organized, a great listener, very patient and an effective explainer.  Let me not forget to also mention reliable, trustworthy, extremely efficient, and attentive to details.  With professional ease, Amy took my hand and lead me down a marketing/social media path that went from scary to very exciting and rewarding.  In three short meetings and a few additional interactions, I have a beautiful and fully functioning website.  I provided Amy with information about the pages I would need, some images, general ideas, and she did the rest – all for a very competitive price!  I highly recommend Amy, it was a stellar experience to work with her and the end product was better than I could have ever imagined.  I assure you, Amy will exceed your expectations like she did mine!
Jessica
VBA Expert
Amy is easy to work with, overally fair with fees and an expert in vba.
Michael
Great Microsoft Access Support
We hired Amy to fix a Microsoft Access issue for one of our clients. She was great to work with and took care of the issue very quickly. We look forward to having her as a resource should we run into any other Access issues. Thank Amy!
Adam
Amy is a wizard at automation, Im so glad I found Logically Tech
I found Amy through a referral from Call That Girl. Im so happy I did. Amy created a script that helped automatic a label template for me. I was manually creating labels for over a decade. I cant believe I waited so long to hire a professional to make my life easy. Dont wait as long as I did, hire Amy because in less than (1) day I had a working solution to a work flow that I can now process in seconds.
Laura
Express Mapping
We are fortunate to have found such talent!
We had the fortune of finding Amy / Logically Tech through a colleague. We have worked with Amy for over a year now, and she has been extremely talented with Database design, as well as being both resourceful and timely. She has helped us to meet our customers goals while maintaining a budget. I would strongly recommend her as being leaps and bounds above other "experts" in her field.
Joe
Apollo Blue
how can logically tech help your business?