Showcase your business on a custom website designed with you and your business in mind. Our sites are built to represent your brand, give you the features you need and start you off with a solid SEO foundation.

Want to learn more?
mobile responsive website DESIGN
The majority of internet searches are now being performed on a mobile device (think phone). If a customer visits your website on their phone, how does it look? Is it readable?
Google is taking steps to make sure their users are having a great experience. Having a mobile friendly site will now have "a significant impact on search results".
Is your site mobile friendly?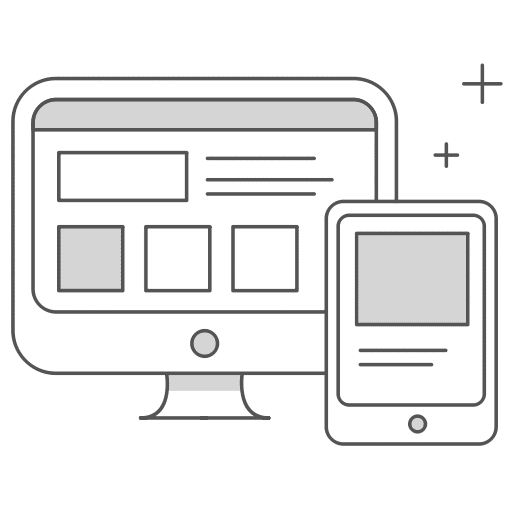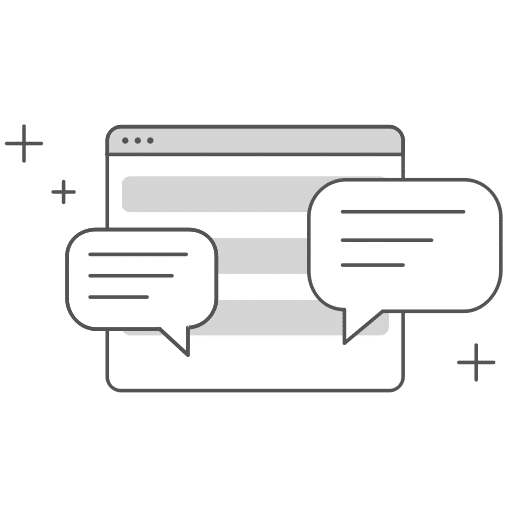 Add your Facebook feed right on your website. Link to all your social media platforms. Embed custom videos. Collect email addresses in sign up forms.
Not only can we add the features you need but we'll help you decide what makes sense for your business.
Have a desired look for your website? Great, we can help you achieve that look. Don't have a concept in mind? No problem, we'll create a website that matches the style of your business.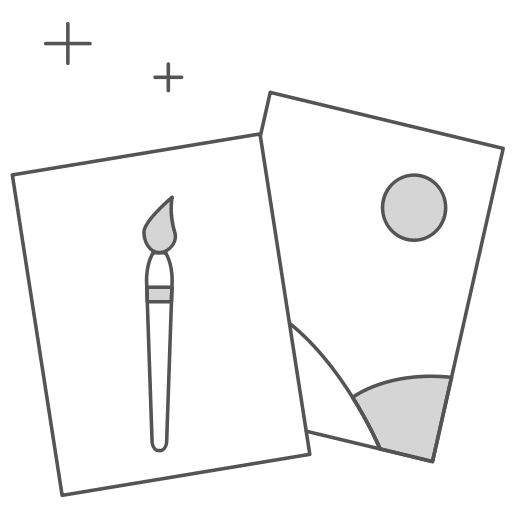 WHAT CUSTOMERS ARE SAYING
A Stellar Experience
I am a small business owner who had no clue how to go about creating a website, which I felt was an important business presence to have for my new practice.  I had a vague idea of the image I wanted to portray as well as what I wanted to tell my customers, but I desperately needed help with my overall design and all of the cyber- technicalities that went into creating a website.  Amy was amazing from start to finish.  She is organized, a great listener, very patient and an effective explainer.  Let me not forget to also mention reliable, trustworthy, extremely efficient, and attentive to details.  With professional ease, Amy took my hand and lead me down a marketing/social media path that went from scary to very exciting and rewarding.  In three short meetings and a few additional interactions, I have a beautiful and fully functioning website.  I provided Amy with information about the pages I would need, some images, general ideas, and she did the rest – all for a very competitive price!  I highly recommend Amy, it was a stellar experience to work with her and the end product was better than I could have ever imagined.  I assure you, Amy will exceed your expectations like she did mine!
Jessica
pick the features you need

Built with SEO in Mind
SEO (search engine optimization) should not be an afterthought. With keyword research and strategic planning your site will have a solid foundation for getting found online. If you're looking for a leg up on the competition also check out our ongoing search engine optimization (SEO) services.

Shopping Cart
Looking to sell your products right on your website? We'll include an e-commerce section on your site. Want to manage your own website? No problem, we'll set up a few products to get you started. Hate handling the techy stuff and just want it to work? We'd be happy to add products and make adjustments as your business changes.

Email Signup Forms
Did you know email is one of the highest converting forms of marketing? Want to build your email list? We'll set up your email service and add forms to the website to collect email addresses. We can show you how to send emails to your new list or you can hire us to handle that aspect as well.

Mobile Responsive
All of our sites are mobile responsive. This means, whether your customer is viewing your site on a computer, phone or tablet your website will be attractive and easy to read.

Custom Functions
Our websites are custom built. No pre-filled templates where we change your business name. If you need a custom form to collect business leads we've got you covered. Want your employees to be able to login to private pages? No problem. We love helping businesses streamline their processes with new technical solutions.

Website Analytics
We'll set up Google Analytics on your site. Once it's live you'll be able to see how many people are viewing your site, what they're looking at, and how they're getting there. Your site can be a source of valuable information to help you make marketing decisions and understand ROI on your campaigns.
97% of Consumers
Search for Local Businesses Online
How is your business represented online?
Let's build a website that showcases your brand and boosts your bottom line.